The ring sizer is a service offered and reserved for our future buyers.
TO RECEIVE YOUR RING SIZER
Please fill in this form
Our reusable ring sizer is shipped free of charge, in France and abroad, within 24 hours in an unmarked envelope, to help you find your finger size simply, accurately and quickly.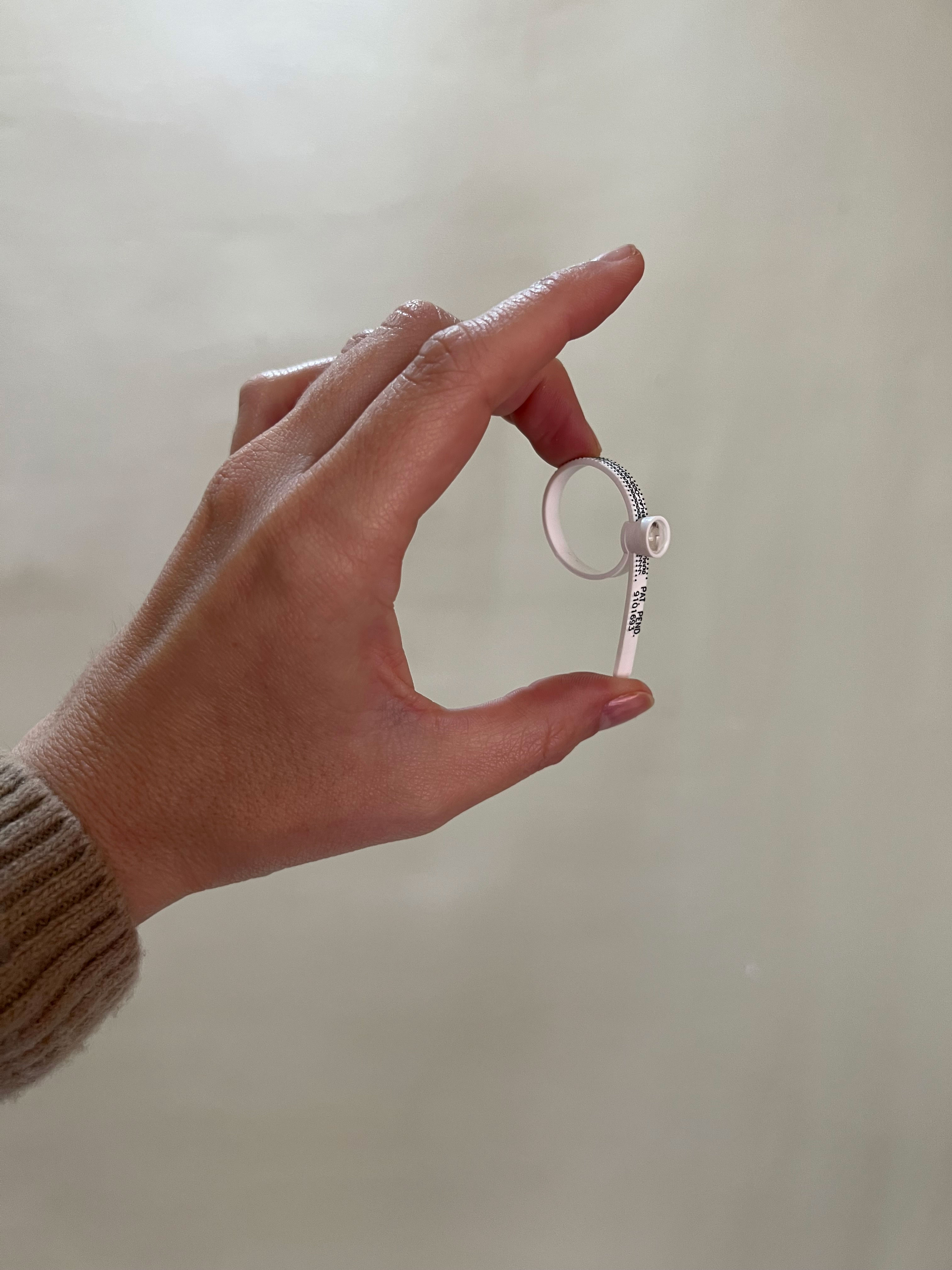 STEP 1

Roll the ring around itself and pass the end through the loop to form a ring.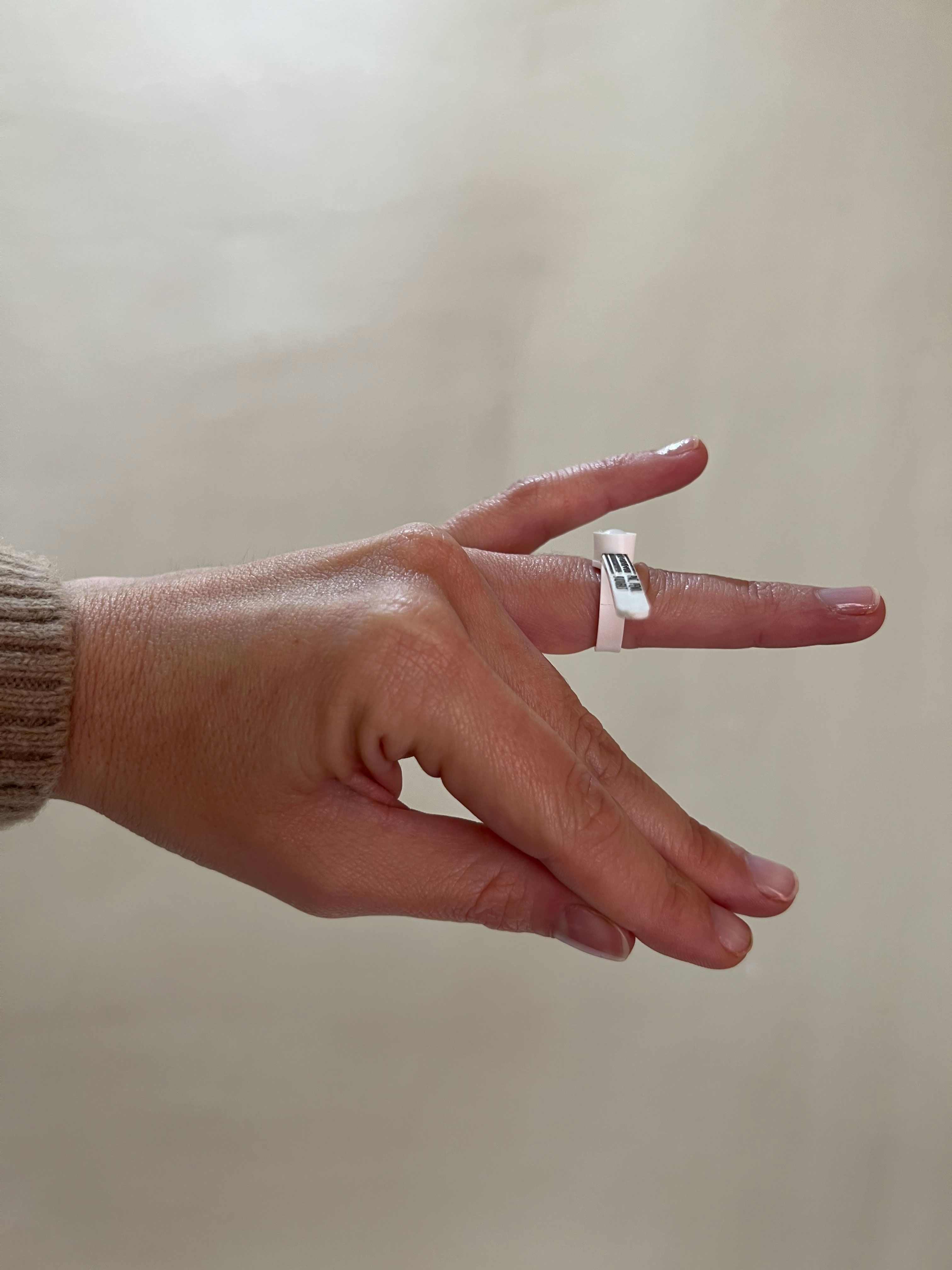 STEP 2
Put it on your finger like a ring and adjust it to your size. Be careful: it should be neither too wide nor too tight.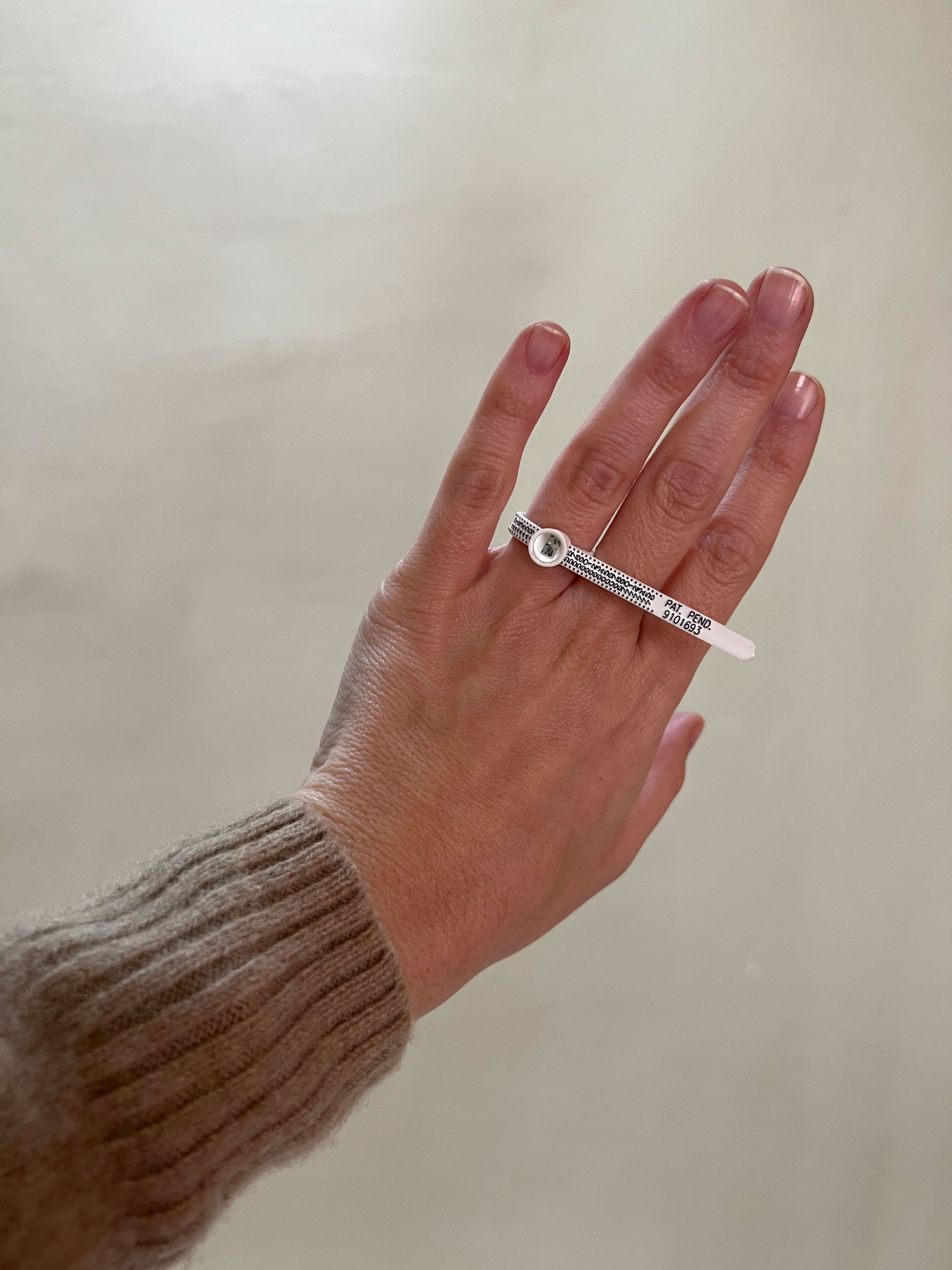 STEP 3
Check that the ring passes over the knuckle of your finger, while still offering a slight resistance. This will ensure that your ring is securely held in place. If you hesitate between two sizes, take the larger one. Fingers can occasionally swell.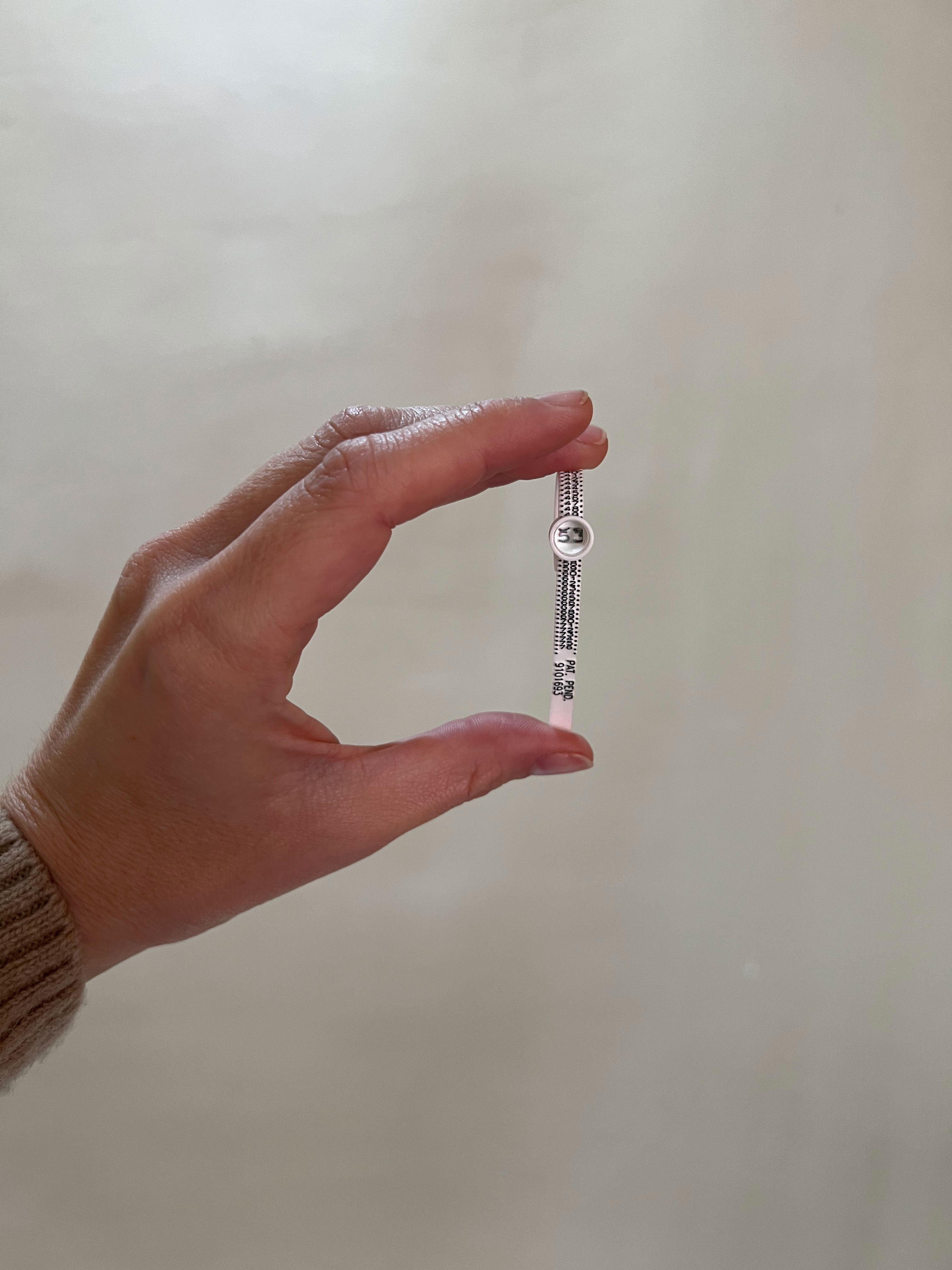 STEP 4

Read the graduation displayed by the small magnifying glass and obtain your finger size.
SCULPTURES CURRENTLY AVAILABLE